If your building is decades old, there's a good chance your elevators are looking dated and disheveled. After years of service, interiors can begin to wear—flooring degrades, lighting fails, panels become blemished and more. It takes elevator modernization in Florida to bring them back up to standard.
Architectural Entrances & Cab Interiors is ready to assist, providing you with complete interior modernization services that restore the beauty, comfort and appeal of your elevator interiors. We're well-known for our workmanship and attention to detail, and we're the elevator modernization company in Florida companies call when they want a truly custom renovation.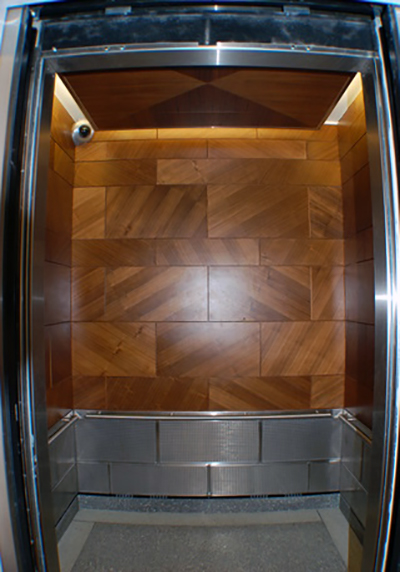 Complete Services
Elevator modernization is a big undertaking and all aspects need to be considered. Our team of experts leaves no detail overlooked, delivering comprehensive restoration and renovations to restore the high level of appeal to your elevator interiors. Our abilities include:
Custom elevator pads
Custom etching
Door cladding
Entrances
Flooring
Lighting systems
New panel systems
A Focus on Quality
Part of the reason companies choose us for elevator modernization is because we look at the big picture. We update your elevators to fit seamlessly with your facilities, exemplifying your business, brand and atmosphere. Whether it's custom etching on the interior doors, branded flooring solutions, regal paneling or specialized cladding, we put it all together to produce an updated elevator that fits in and stands out at the same time.
Start Modernizing
Contact Architectural Entrances & Cab Interiors today regarding your old, outdated, downtrodden elevator and let us breathe new life into it. We'll put in the work—from top to bottom—to produce a finished product that will serve you well for decades to come. Call today at 727-772-2559 for an estimate on services or to speak at length about our modernization capabilities and how they can be tailored around your vision.