Although people are only in your elevators for a few seconds, providing them with a comfortable, sophisticated environment can go a long way towards improving the appeal of your business. Architectural Entrances & Cab Interiors specializes in customizing elevator cab interiors in Florida, helping businesses of all types make a great impression on employees, visitors, partners and anyone else riding in their elevators.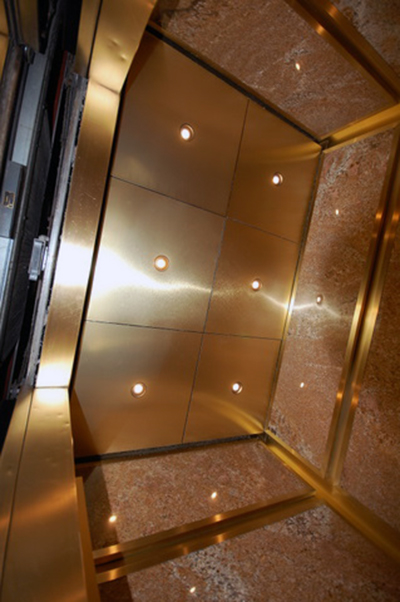 Elevator Interior Design
Constructing the right elevator interior starts with a well-thought-out design and proper planning. Using computer-aided design (CAD) software, we're able to comprehensively mock up your elevator interiors and start planning every nuance of its update. Our design planning includes an emphasis on all major facets of your elevator's interior, including:
Elevator pads
Door cladding
Entrances
Flooring
Lighting
We put our experience to work for you, paying close attention to all of the interior details that make up your elevator's character. From the flooring to the elevator door interiors in Florida, we deliver beautiful design and layout services to our customers.
Building Services
Beyond just remodeling cabs for a custom aesthetic, we also provide customers with custom-built cab shells. Our team offers the experience required to fabricate on-site, as well as at our factory. And, no matter the specifications, we meet your custom elevator cab specifications. Our workmanship and attention to detail when it comes to custom-built cabs is second to none.
Get a Custom Interior
From the flooring to the door interiors, paneling to the ceiling and beyond, we add the ideal flair to your elevator interiors. For more information about our work on elevator interiors or to consult with one of our trained and talented professionals about your unique needs, contact us today by calling 727-772-2559. We'll be glad to discuss the scope of your interior design project and ensure you're getting the results you demand from our team.