Lighting plays a crucial role in the comfort of your elevator's interior. A well-lit, comfortably illuminated elevator will help alleviate cramped feelings and can boost the appeal of a custom-designed elevator interior. Architectural Entrances & Cab Interiors has the insight necessary to help you properly illuminate your elevators, to the benefit of anyone riding in them.
Efficient Lighting
Whether you're modernizing or customizing, one of the best updates you can make to your interior is energy-efficient elevator lighting in Florida. Using high-efficiency LED bulbs will help you produce better light for a lower cost, without the excess heat and orange hue of traditional fluorescent bulbs.
We sell and install 10-Year bulbs that meet LEED standards, allowing you to maximize your investment in lighting while giving your elevators the perfect neutral level of light.
Custom Fixtures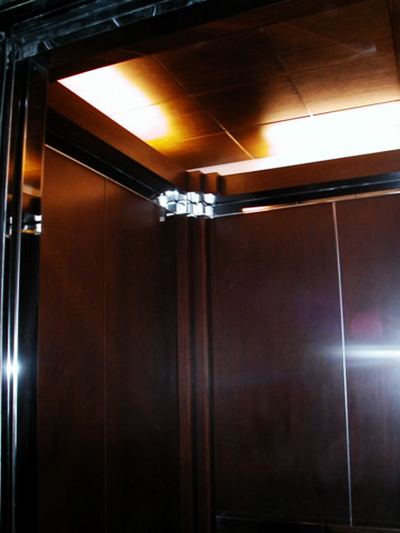 Overhead lighting is just one of several custom lighting options we have the power to deliver to your elevators. In addition, we also offer a wide range of custom elevator lighting fixtures in Florida to help craft a truly unique theme. From lamps to ceiling fixtures and more, we're happy to help you choose the right lighting options based on the interior aesthetic of your elevators.
The Right Light Level
The degree to which you light your elevators can plan a big role in how people feel in them. A dimly lit elevator can induce calm, just like a brightly-lit elevator can promote alertness. No matter how you choose to light your elevator, we can provide the bulbs and fixtures to set the right level of light. Some of our options include:
2.5-watt bulb
4-watt LED
7-watt LED
9-watt bulb
48″ T-8 or T-12 Fluorescent LED Tubes
Contact us today to get insights into custom elevator interior lighting and explore the many options Architectural Entrances & Cab Interiors has to offer you. Contact us today at 727-772-2559.